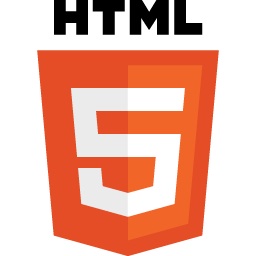 Creating amazing digital campaigns with HTML5 –  the use of html5 innovation to improve creativity and engagement in digital marketing
This workshop is designed to educate brand marketers, advertising agencies and media owners in the creative opportunities available with the use of html5 in advertising and other marketing communications.
Learn how to drive audience engagement across all platforms, desktop, mobile and tablet with innovative creative campaigns.   From digital advertising formats, native advertising, content marketing and email marketing, the use of html5 is transforming the ways in which we can engage consumers with video and other rich content.  With a focus on the mobile consumer, html5 enables marketers to enrich their campaigns by integrating the technological capabilities of the smartphone with the creative expectations that consumers want from brands.
Workshop outline
Welcome and Introductions
Session 1:   The Evolution of Digital Advertising
Context part one:  The growth of digital advertising as a creative channel
Context part two:   Why has Adblocking become such an big issue?  The changing expectations of consumers
Session 2:  The fundamentals of html5
Why html5?  The key features and the benefits to marketers
Torlogh O'Boyle – Head of Creative Technology, ICAN:  How html5 innovation can be utilised by marketers
Session 3:  Innovation in digital advertising
How media owners are using html5 to create more engaging environments for consumers
The importance on innovation and creativity in digital advertising
Putting mobile at the heart of your campaigns
Using video and audio
Native advertising and content marketing
James Christie – Product Specialist, Celtra – The process of creativity in digital advertising 
Session 4:  Showcasing best practice
Watching the innovators:  taking html5 to the limits
Case studies from a variety of sectors
Peter Flanagan, Mindshare World:  The impact of html5 on campaign performance
For more information and to book, please contact Donna O'Connor.
About the Trainer – Steve Thompson: Steve is an experienced digital media professional (working in the industry since 1996)  with proven track record digital advertising, digital publishing, training, coaching, learning and development.  He is also skilled in analytics, digital advertising technologies and practices, behavioural economics, data visualisation and infographics, learning theories, social media for business, online marketplace management. Steve specialises in the development of digital advertising revenues for publishers and other organisations through inspirational, practical and bespoke learning and development programmes. His clients include Haymarket, Incisive Media, Telegraph Media Group, Guardian Media Group, IAB Ireland & UK. Enhance Media, Content ETC, Hearst, IPC, UBM, GTI Media (targetjobs.co.uk), The Beans Group, William Reed, Trinity Mirror Digital Recruitment, Loot and a variety of other B2B and B2C publishers.