David Monaghan, Head of Commercial, News Ireland (CHAIRPERSON)
David Monaghan has been elected Chairperson of the board of IAB Ireland, replacing Shane Nolan, Director, New Sales, EMEA, Google. David has been a director of IAB Ireland since 2018. His experience across a number of UK and Irish publishers from a strategic and commercial perspective will provide strong leadership to assist the IAB Ireland executive in delivering on the trade organisation's remit and in helping its members adapt to the particular challenges and opportunities created by the COVID-19 pandemic.
Abraham Aucamp, Head of Yield, Verizon Media EMEA Ltd.
Abraham is head of Yield for EMEA, responsible for monetisation of display and native advertising for Verizon Media EMEA.
He started his career in Finance in South Africa and the UK, with extensive tax and audit experience, before specialising in digital advertising. He has over 16 years of international experience in the advertising industry.
Abraham holds qualifications as chartered accountant, Project Management Professional and in IT system design and administration. He also serves on the Board of Directors of Verizon Media EMEA Ltd.
Jonathan Eakin, Commercial Director, Reach plc
Jonathan Eakin is the Commercial Director at Reach in Ireland. Jonathan has been instrumental in transforming Mirror Group Newspapers into one of the largest digital publishers in Ireland, launching award winning brands such as CorkBeo, Belfast Live, Dublin Live and irishmirror.ie.
Previous to working at Reach Jonathan held various commercial positions at The Independent in London and The News Letter in Belfast. Married with 2 children Jonathan resides in Bangor, Co.Down.
Doug Farrell, Group Head of Digital Advertising Strategy, DMG Media Ireland
Doug holds an honours degree in Marketing and has over 23 years' experience in the advertising sales and digital advertising strategy. Doug has worked in a series of roles including digital sales, key account management, advertising strategy and digital advertising design consultancy. Over the last ten years Doug has been in charge of all digital commercial activities for DMG Media Ireland Mail- Online.co.uk /EVOKE.ie / Extra.ie/ Rollercoaster.ie / One Fab Day.com. Doug is a Board Member / Director of IAB Ireland, Co-Chair IAB Programmatic Trading Council, member of the IAB Native Council, member of the IAB Publisher Council, digital speaker AOP, IAB, Newsbrands, member of the Nielsen Digital Group and Newsbrands Tech Committee.
David Harris, Senior Director Northern Europe, Facebook
David is an executive with nearly 20 years experience in the global technology sector. He started his career in engineering and banking and in 2010, he moved into digital technology management when he joined Facebook Ireland. He is currently the Senior Director for Northern Europe operating within the Global Business Group. He leads a multilingual organisation that serves large companies, start ups and partners who use Facebook, Instagram, Whatsapp and Messenger. David is passionate about how innovation in technology can create jobs, re-invent business models and enhance communication.
David Murphy, Head of Digital Solutions, The Irish Times
David is the Head of Digital Solutions with The Irish Times where is he responsible for developing and driving their digital advertising revenues. Over the past 20 years he has worked exclusively in the digital media sector both locally and abroad. His experience with publishers, advertisers, agencies and sales houses have given him a unique and valuable perspective on the entire digital advertising ecosystem.
Shane Nolan, Managing Director, New Business Sales EMEA, Google
Shane is the Managing Director for New Business Sales for EMEA. Shane joined Google in 2011, and previous roles in Google included Director for SMB Sales for UK & Ireland, and Country Director for Large Customer Sales in Ireland. Shane is also the site lead in Google Ireland for all Community Outreach efforts. Shane is a Member and former Director of the charity Plan International, and prior to joining Google, he held General Manager roles in eircom Ltd and BT Plc, and was a Non-Executive Director of Buy4Now Ltd.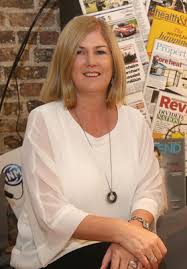 Karen Preston, Group Advertising Sales Director, INM
She is responsible for all advertising across the national print publications and digital platforms on the Island of Ireland. Karen joined the Board of IAB Ireland in 2018.